---
---
Managing regions
The region management page provides editing capabilities for user-defined spatial areas on a map. A couple of editing tools are provided in the bottom.
The classic CoastColour sites are listed under a tree view on the left. These sites can only be selected and information displayed.
Important
Only user-defined regions can be created, modified or even deleted. For reuse, it is a good idea to save newly created regions under a concise name. Else, these regions are only available in the current session until logout.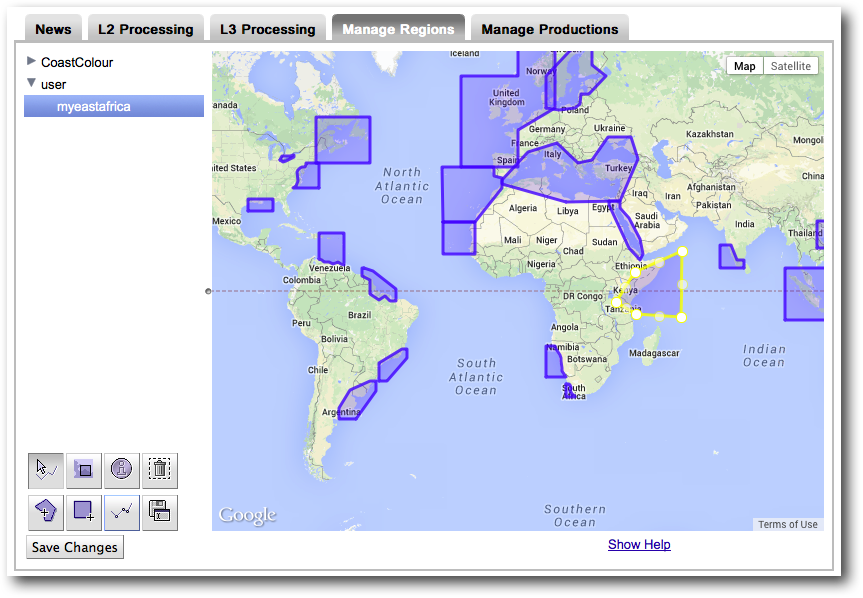 For a detailed explanation of the tools options, please refer to the contextual help in the Portal or click here:

.